Dependable Hydraulic Jack Repair and Seal Kits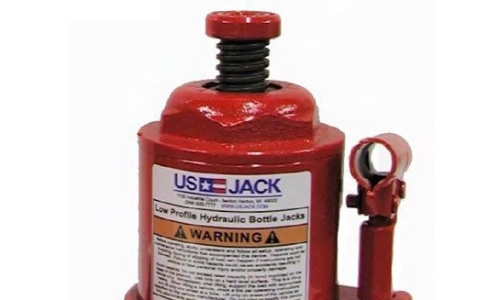 U.S. Jack has been providing quality hydraulic jacks and components to customers throughout the United States for 35 years. We know how crucial it is that your hydraulic jacks perform the way you need them to for the safety of everyone involved. When you encounter problems with your hydraulic jacks, you need effective solutions as quickly as possible. We can provide you with repair and seal kits that can get your jack back in proper working order, so your team can get back to work with minimal downtime. We at U.S. Jack are dedicated to making sure you have the tools and knowledge for sustained long-term success. In today's post, we will discuss how U.S. Jack can provide you with ongoing support to keep your jacks functioning effectively.
Get Replacement Parts for Your Jacks
Depending on the severity of the repair work you need for your jack, we can provide you with repair and seal kits, and even a wide selection of replacement parts. We maintain an inventory of the latest kits and parts, so you can rest assured that we have the parts needed for the latest products on the market. Our helpful associates can help you navigate the options to make sure you get the right parts and components to prolong the life of your jack and avoid the significant investment of buying a whole new unit.
Take Advantage of Our Nationwide Network of Service Centers
U.S. Jack is your top source for repair and seal kits and replacement parts for your jacks, but did you know we also partner with a number of service centers throughout the United States? From Maine down to Florida to California up to Washington and all points between, you can find a local service center that can repair your jack and get it back in working order. We even have partners in Hawaii and Ontario. We have multiple partners in many of the continental United States, so be sure to check and find the location closest to you. You can view our list of partners here.
U.S. Jack has spent the last 35 years building and maintaining strong working relationships with clients and partners throughout the United States, and we are dedicated to continuing that tradition for 35 more. No matter what your hydraulic jack needs are, you can count on our expert professionals to provide you with effective solutions. Contact us and let us know how we can help your today!