Floor Jacks vs. Scissor Jacks – When to Use the Right One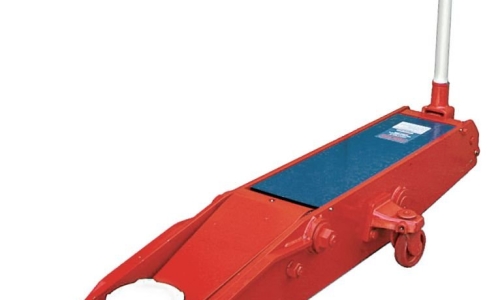 Using the right jack for the right purpose is crucial to ensure the job is done properly and safely. While jacks have similarities, it's important to know which situations call for the right jack. U.S. Jack can provide you with different styles of jacks that are designed for different applications with safety and stability in mind. We are dedicated to finding jack lifting solutions for customers throughout the country, including the federal government. Floor jacks and scissor jacks are both effective options for dependable jack lifting in various situations. In today's post, we will discuss floor jacks and scissor jacks, and when it's appropriate to use each of them.
The Benefits and Uses for Scissor Jacks
Lightweight and portable, scissor jacks are great options for easy transportation from job to job. Scissor jacks are designed for easy use, requiring good old fashioned elbow grease to turn the crank for a strong, dependable lift that can support up to one and a half tons. Scissor jacks are one of the more affordable jack options we offer, making them a popular choice for many clients.
Heavy-Duty Floor Jacks for Larger Jobs
For larger jack lifting jobs, you obviously need greater strength and stability. Floor jacks can provide the extra strength you need. These versatile, heavy-duty jacks are on wheels, making them easy to maneuver within a garage. They feature a counter-balanced handle that allows for easy use, with models that can effectively lift anywhere between two to twenty tons. They can be engaged through the use of a foot pedal, and the positive release lever allows the user to control the descent of the load with precision and stability.
Get Quality Floor Jacks and Scissor Jacks from Industry Experts
The professionals at U.S. Jack have decades of experience working with jacks and heavy lifting. No matter what your jack lifting needs may be, you can count on us to help you make an informed decision about your lifts, so you get the performance and stability you need for success. We have spec sheets for every jack we carry, giving you all the information you need to ensure that the jack you purchase is sufficient for the work you do.
U.S. Jack takes great pride in providing the best quality jacks to customers who need stable lifting for their work. For more information about the jacks we offer and how we can help with your lifting needs, please contact us.