Get a Variety of Ranges with Hydraulic Jack Lifting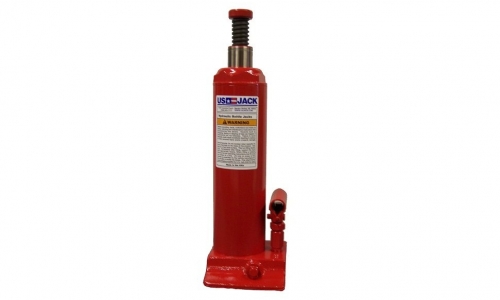 When you work in a space that requires hydraulic jacks to be used on a regular basis, you can benefit from always having different models available. Depending on what your space is lifting, it is possible that you might, at times, require a jack that is shorter or taller than your standard hydraulic jack. U.S. Jack carries a wide range of jacks that your company can take advantage of to ensure everything gets lifted the right way.
Beyond the standard
Even when you order the standard hydraulic bottle/hand jacks from U.S. Jack, you get more than just a generic piece of equipment for your operation. With 100% of our standard hydraulic jack being produced in the USA, you know that you are getting a product that has care and attention to detail in mind when it is crafted. From the heavy-duty ductile iron castings for the base and head cap to the electroless nickel plated steel ram and steel pump piston, ever part of even our standard bottle is crafted to perfection. That is why, when you need a versatile range of jacks for your business, you will always get the best with U.S. Jack.
Hydraulic jack for everything
Part of what our customers love about the hydraulic jacks that we have to offer is the wide selection available to them for quality hydraulic jack lifting. With standard, hi-range, short, and long ram hydraulic jacks available, vehicles and equipment of a wide variety of sizes can get the lift that they need. Each is crafted with the same quality and fortitude that a hydraulic jack needs in the face of great amounts of weight and can be purchased to withstand any hold you need for years to come.
Founded in1988, U.S. Jack has the experience and quality that you can expect out of a hydraulic jack provider. Contact us today to get started on an order for hydraulic jacks to give your operation the quality lifting equipment it needs.