Hold Up Even the Heaviest Loads with Confidence by Using a Quality Garage Jack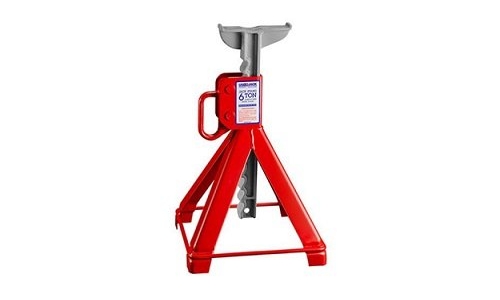 When garage at your home, business, or military base need an effective way to hold up heavy equipment and vehicles with confidence, you can count on the quality garage jacks offered by U.S. Jack. For decades, U.S. Jack has raised the standards of what a good jack is, and how they function for the needs of our customers. Dependability and longevity are always what we have strived to provide our customers, and a garage jack from us will give your garage operations just that.
Dependably made for your needs
If high quality materials being used for your products is what you care about, then look no further than U.S. Jack products. Our garage jacks are 100% USA made, crafted from high quality welded steel and ductile iron castings. By keeping everything in-country, our team can ensure that the materials we get are always put together effectively and allows us to maintain easy contact with suppliers to always have quality steel on hand to provide jacks whenever our customers need.
Models for any garage jack lifting needs
Part of the reason that U.S. Jack's customers love to order garage jacks with us is the options that are available for them to order when it comes to weight capacity. We offer garage jacks that have a 3-ton, 6-ton, and 10-ton capacities, giving the option for garages that are dealing with a wide range of vehicles and equipment to find the steel support they need. Each model uses a similar, efficient design that can be easily stored in a working garage, making it simple to implement into your operation and utilize whenever you need. By providing efficient and durable garage jacks, you can guarantee a safer work environment with a strong lift that stays up as long as you need.
Sold through a network of service centers and constantly crafting quality garage jacks, you can find products from U.S. Jack across the United States wherever you need. Our products have been used from coast to coast, and even across the ocean by some of our troops, making U.S. Jack equipment something that many throughout the years have depended on for their safe lifting needs. From big businesses to small, local shops that require quality garage jacks for their daily operations, U.S. Jack provides what they need to support local operations as well as bigger ventures. Find the garage jack that works for you today!