Maintain Lifts and Storage Space with a Scissor Jack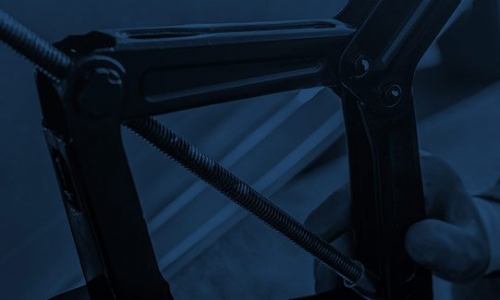 When you invest in a scissor jack from U.S. Jack, you not only get a jack that provides a quality lift, but you also gain a quality piece of equipment that can save you on space. A great tool to assist with lifting whatever you need up to 1.5 tons, the scissor jack from U.S. Jack is a quality piece of equipment that is a great addition to home garages, professional businesses, and more.
Easy setup and takedown
The scissor jack from U.S. Jack provides great lifts that can be done in a quick amount of time, allowing you to get vehicles up and down without any extra steps involved. A right- and left-hand threaded drive screw allows anyone to use their dominant hand to raise the scissor jack with little trouble, making for easy setup for anyone using it. Then, when you are finished lifting with your scissor jack, it can just as easily be screwed downward for storage, flattening it to fit it where other jacks may not be able to go as easily. A small number of rotations is all that is needed to get your lift up and down, making the process as simple as can be.
Store wherever needed
With a 2 piece removable handle and the capability to be flattened down every time you are finished using it, the scissor jack from U.S. Jack is easily capable of being put where you need it. The strong, flat base allows for a sturdy hold while it is up, but also a level platform for wherever you place it when you are done using it. A convenient and dependable lift, our scissor jack will not let you down.
Providing quality jacks since 1988, U.S. Jack can provide the quality scissor jack that you need. Contact us to learn more about them or order one today!