Safely Tackle Summer Projects with a Garage Jack Stand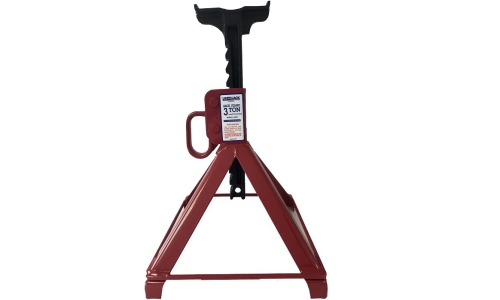 As spring quickly moves its way into summer, you can safely work on that project you've been waiting to do by using a garage stand from U.S. Jack. Whether you are working on an old classic car or need to perform some maintenance on a piece of yard equipment to get it back to perfect condition, there is no better time than during the summer when motivation is high, and you can park yourself outside to work.
U.S. Jack garage jack stands are a great solution for holding up heavy objects with military-grade strength. When you want a safer method of lifting at home, U.S. Jack is the best for the job.
A compliant pair of jacks
Rather than just trusting any brand of garage jack, you can trust in U.S. Jack for our jack stands that are compliant with ASME PASE-2014 standards for vehicle support stands. When used as a pair, the garage jacks from U.S. Jack provide any vehicle with the industry-compliant and industry-strength hold that ensures they will stay lifted in the air, providing plenty of clearance while maintaining a safe work environment.
With a double lock security system of two ductile iron castings that engage two teeth on the pawl and load/extension bar, each garage jack from U.S. Jack locks in place better than the rest, giving owners the confidence they need to continue working on their project.
Projects big and small
Because the garage jack stand from U.S. Jack has capacities of 3, 6, and 10 tons, any project big or small can be worked on this summer. Car repairs or passion projects are one option for garage jack use of lower capacities, but large equipment that needs repairs can also be lifted and held up with ease by utilizing the higher capacity jack stands we offer. Crafted with dependable USA steel, you can always depend on U.S. Jack to keep you safe.
We take pride in our ability to provide anyone with the safety their projects need, so make sure you invest in safety where it matters most by investing in a garage jack from U.S. Jack.
If you are thinking about taking on a project this summer, no matter how big or small, U.S. Jack has your back. With the ability to be left up for as long as you need with military-grade strength, your garage jack from U.S. Jack will keep you safe through the duration of your project and beyond. Contact our team to find your nearest supplier today!